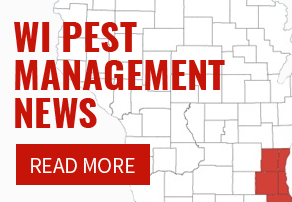 Milwaukee Bedbug Control and Lawn Care Service at the Best Prices
Milwaukee Bedbug Exterminators
Bed bugs are easy to find but hard to eliminate. They are the one pest which does not discriminate, whether you are rich or poor, black or white, female or male, it doesn't matter. These tiny pests enjoy the company of anyone they can attach to and feed off of.
It gets worse.
Not only will bed bugs live anywhere in your home, but they also reproduce quickly and can live for months without eating. When these tiny little vermin take up residency in your home, it's not for a temporary visit; it is for the long haul. Don't contaminate your living quarters by using encasements, insecticides, and foggers. Stop bed bugs in their tracks by hiring the friendly help of your local pest control exterminator, A-Landlords Pest Control. Find out more about bed bug extermination in Milwaukee, or

Wisconsin Pest Control Experts with Years of Experience
Our Milwaukee pest control experts have provided superior pest management services across Southeastern Wisconsin for over 25 years. Our vast knowledge of every aspect of the pest control industry makes A-Landlords Pest Management the exterminators you can rely on for removing unwanted pests. We specialize in keeping your home pest-free and comfortable for your friends and family. Our friendly and professional staff is here to answer any questions you may have about our company and services. For experience, knowledge, great customer service and prices you can afford, trust A-Landlords Pest Management.
Milwaukee Pest Control Company Stomps the Competition
Effective pest management is a process requiring skilled pest control technicians with years of industry experience. Our expert exterminators at A-Landlords are highly experienced in the methods and treatments necessary to remove every kind of invasive pest. With our vast industry knowledge, we are prepared to tackle any and every pest control problem you are struggling within the Southeastern Wisconsin area. We provide superior residential and commercial pest control services at rates that won't break your bank.
We can help you get rid of: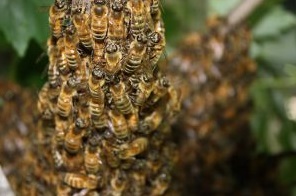 Comprehensive Pest Control Services in Milwaukee and Surrounding Areas
Our Milwaukee exterminators are familiar with local pests known to wreak havoc on your home. A-Landlords' pest control technicians are fully knowledgeable and aware of where pests hide and how to remove them from your home or business. We continually use our expert pest control strategies to eliminate any problem you have. Our exterminators have vast experience and an ever-expanding knowledge on eliminating bed bug infestations, allowing us to deliver the best bed bug extermination solutions in the Milwaukee area. It is never too early to call an exterminator for bed bugs, they hide extremely well and populate very quickly. Though we enjoy the easy bed bug extermination call, we have the knowledge and resources to completely eliminate your bed bug problem, no matter how large. In addition to small pests and insects like bed bugs, our skills expand into superior rodent control services. We understand rodent and other pest issues can easily get out of hand, which is why we provide quick and effective resolutions for your rodent or other pest infestations.
Who is the Best Bed Bug Exterminator—Human vs Dog
Dogs: The Beginners' Choice
There has been news that canines are the newest way to detect and locate all of your bed bug problems. The truth is, bed bug detection dogs are only as effective as their training is and sometimes even great training is not enough. Dogs are taught to find bed bugs by their scents, but this can be misleading because bed bugs are constantly on the move and scents can travel. Just because your cuddly looking exterminator has a great sense of smell, does not make him the best choice for your pest control services.
A-landlords Exterminator is the Best Bed Bug Detector
When ridding your house of pest infestations like bed bugs, you should put your faith in the hands of the professionals. A-landlords' exterminators have decades of experience and years of education to go with it. Our trained professionals can check all of the bed bug hotspots and eliminate the problem before it becomes worse. With their vast pest expertise, they can locate and eradicate any and all bed bug infestations in your home, apartment, or business. Don't leave your pest control problems up to a pup who could possibly be helping the pest travel further throughout your house, instead put your trust in the experts who know how to manage every pest control problem.
Superior Lawn Care Services Keep Southeastern Wisconsin Beautiful
A-Landlords exterminators not only take care of your pest issues, but we also provide services to make your yard look its absolute best. Our superior lawn care services include effective weed management programs, customized seasonal fertilization, and snow plowing throughout SE Wisconsin. We provide year-round lawn care with specialized care methods for every season. Our weed and feed services are available in spring and fall and can be performed up to 4 times per season. Trust A-Landlords for consistently exceptional lawn care and pest control services in Southeastern Wisconsin.