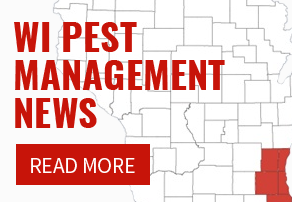 Milwaukee Cockroach Exterminator Gets the Bugs Out Fast
We Get the Roaches Out Fast - for Good!
Most exterminators can get rid of cockroaches, but only the best can keep them out forever. If your home or business has a cockroach infestation, the most cost-effective way to get rid of them is to hire a professional exterminator. This will ensure that the roaches are gone, AND that they won't come back.
Pest Control Experts Fully Eliminate Cockroach Infestations
A-Landlords Pest Management knows how to eradicate cockroaches in Southeast Wisconsin. With more than 25 years of experience evicting unwanted houseguests, we've seen it all and we know what it takes to make sure roaches don't come back. Our treatments are safe, eco-friendly, and proven to work. If you've seen cockroaches in your home or business, call our Milwaukee cockroach exterminators for prompt and complete eradication of your pest infestation. We don't just take them out, we keep them out.
Cockroach Infestation Solutions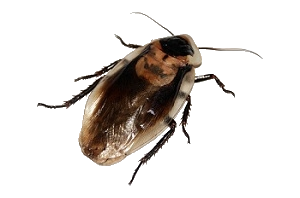 If you see a cockroach out in the open during the day, chances are you have an infestation on your hands. They are typically nocturnal creatures and like to move around in secluded areas.
DO NOT USE STORE-BOUGHT PEST CONTROL CHEMICALS
Cockroaches are extremely difficult to eradicate using pest control chemicals bought from the store.
They rarely solve the cockroach problem
They are dangerous to children and pets (should they consume the chemicals).
They do not keep the cockroaches from coming back.
The fastest, easiest, and safest way to get rid of a cockroach infestation in Milwaukee is to a hire a professional exterminator. The cockroach exterminators of A-Landlords Pest Management are prepared with the knowledge, equipment, and products required to completly rid your home or business of cockroaches.
Don't wait! Call A-Landlords immediately for complete eradication of your cockroach infestation. Our exterminators will identify the species of your cockroach problem, search out their entrance to your home, find their living area, and help you identify their food sources so you can take proper precautions against roaches in the future.

Cockroaches Bring Disease into Your Home
Cockroaches are more than just unsightly insects. They carry dozens of diseases and parasites including E. coli and Salmonella. Cockroaches also carry allergens that worsen the symptoms of asthma. Roaches can get into your house through drains, cracks, or simply hitching a ride on grocery bags or cardboard boxes. Once they're inside, they'll eat whatever they can find, including starches, sweets, grease, and meats. Some species of cockroaches can even eat soap or toothpaste! When you see cockroaches it's important to act quickly because they multiply fast, as many as six generations in a single year. If unchecked, a cockroach problem can turn into an infestation quickly and cause major health risks and sanitary issues. When you call A-Landlords Pest Management's cockroach exterminators, we'll investigate the problem and discuss your options for eradication so the roaches don't come back.
Your Health and Safety are Important to Us
A-Landlords Pest Management uses safe, eco-friendly treatments because a healthy home and a clean environment go hand in hand. We'll work around your schedule, including nights and weekends at no additional charge, because we know your time is important. Our courteous, professional staff will answer all of your questions in advance so you can be sure you're trusting your home to Milwaukee's #1 cockroach exterminators. View our other pest control and rodent control services.
Contact our Milwaukee cockroach pest control experts today for an affordably-priced comprehensive solution to your cockroach infestation.