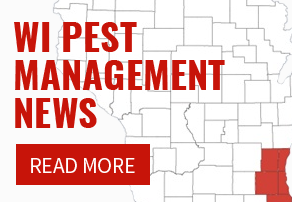 Milwaukee Rodent Exterminator
Mice, Rats, Raccoons, Squirrels, & Other Rodents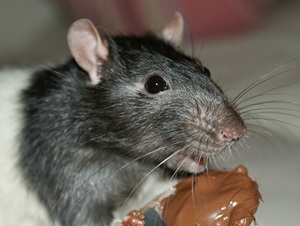 A-Landlords Pest Management offers the most skilled professionals in the rodent control industry. With over 25 years of experience, our commitment to excellence has earned us the reputation of being the best rodent control specialists Milwaukee offers. Rodents are among the most adaptable and diseased critters to infest homes. They can carry a number of diseases which can put you and your family at risk if they infest your home or yard.
They are extremely difficult to exterminate due to their rapid and constant breeding habits. Several species of rodents have the capability to squeeze into spaces much smaller than they are themselves, making even the smallest holes or cracks entrances to your home. Like many unwanted pests, rodents cause severe damage to your home or business. Excessive chewing and breeding take a toll on your home's structure. When you see or find one rodent, chances are there are multiple more hiding. They can overrun your home at an astonishing pace. Quick professional extermination is the key to protecting your home from being overrun.
Diseases Transmitted by Rodents in the USA
Rat-Bite Fever
Which Animals – rats & mice
Transmission Method – wound from infected rodent, contact with infected dead rodents, eating/drinking food or water contaminated with infected rodent droppings
Leptospirosis
Which Animals – rodents & others
Transmission Method – eating/drinking food or water contaminated with infected animal urine, through mucous membrane contact of infected water or materials
Hantavirus Pulmonary Syndrome
Which Animals – deer mouse, white-footed mouse, cotton rat, rice rat
Transmission Method – bite wounds, inhaling dust with infected rodent droppings/urine in it, contact with rodents or their excrements
Lymphocytic Chorio-Meningitis (LCM)
Which Animals – house mouse
Transmission Method – bite wounds, inhaling dust with infected rodent droppings/urine in it, contact with rodents or their excrements
Salmonellosis
Which Animals – rats & mice
Transmission Method – eating/drinking food or water contaminated by infected rodent droppings
Tularemia
Which Animals – wild rodents & insects
Transmission Method – contact with infected dead rodents, bites from infected insects, eating/drinking contaminated food or water
*information from CDC
Wisconsin Rodent Exterminators Offer Superior Rodent Control Services
Our Milwaukee, West Allis and Wauwatosa rodent control experts provide exceptional services to our customers, helping them live in a more comfortable environment. A-Landlords Pest Management employs the industry's most skilled, friendly, and professional pest control experts to deliver superior results in your home. We understand your family and home are important and we are dedicated to providing time-efficient rodent control services at costs you can afford. Get rid of your rodent problem before it gets out of hand by calling A-Landlords at the first sign of rodent problems. If your rodent problem has already become an infestation, no need to worry. Our rodent exterminators will quickly and efficiently provide top-quality eradication services eliminating your rodent problems and making your home safer.
Our Residential and Commercial Rodent Control Services Include:

Milwaukee Raccoon, Squirrel, and Mouse Pest Management Specialists
Rodents and other pest mammals are an important part of the local ecosystem but are a serious concern for Milwaukee landlords and homeowners. Raccoons, for example, are social rodents, traveling and living in groups. A fully grown adult raccoon can fit through an opening as small as 3 to 4 inches wide. The amount of destruction a single raccoon can do to a building in an hour is almost unbelievable. They are also fearless; loud noises and bright lights will not scare them away from your home or yard.
Squirrels and chipmunks will find the smallest entry and cause serious damage. Squirrels will find a hole in the outer parts of your attic or garage and gnaw at it until it is large enough for them to fit through. While the chipmunk is known to burrow under patios, pools, and even your foundation, which can lead to foundational problems. They also chew through wiring, making it important to rid them right away if they are burrowing around or under your home.
Mice will enter your house and breed, turning your property into an uninhabitable disaster. Finding a mouse inside your home means there are more hiding out of sight. It's best to address the problem right away before it gets out of hand.
Our Milwaukee pest control specialists will quickly and humanely dispose of your home invaders. The best way to stop pest damage is to prevent animals from coming in at all. Our pest experts can inspect your Milwaukee home or business and alert you to any potential entry points for raccoons, chipmunks, bats, and other pests. Along with informing you of some things you may be doing which are leading the rodents to enter your home or yard, to begin with. Giving you the information and knowledge to make sure you don't have another rodent problem in the future.
Milwaukee Rodent Control Services at Affordable Prices
Our Milwaukee rodent control experts provide a wide variety of services to ensure your rodent infestation is exterminated in a timely manner. Years of experience has allowed our Milwaukee rodent control professionals to develop several industry-proven methods for your rodent infestation solutions. Our friendly and professional staff is here to answer any questions you may have about our company or our services. Whatever your rodent control needs, A-Landlords Pest Management can provide it to you at cost-effective prices.
Contact our Milwaukee rodent control experts today for cost-efficient rodent infestation solutions.
Related Articles