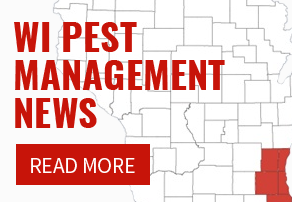 Milwaukee Rodent Exterminator
Mice, Rats, Raccoons, Squirrels & Other Rodents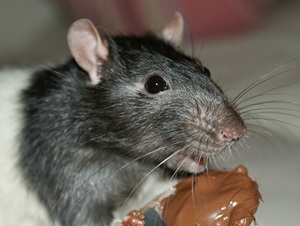 Get Rid of Rodents for Good
Rodents are difficult to exterminate due to their rapid and constant breeding habits. Because of their rapid breeding, if you spot one, are there are others hiding. Rats and mice can overrun your home at an astonishing pace. Quick, thorough treatment from a professional extermination protects your home from a rodent infestation.
Our Residential and Commercial Rodent Control Services Include:
Trust a skilled company in the rodent control industry like A-Landlords Pest Management. With over 35 years of experience, our commitment to excellence earned us the reputation as the best rodent control specialists Milwaukee offers. Rodents are among the most adaptable and diseased critters to infest homes. They carry a number diseases that put you and your family at risk.

Diseases Carried by Rodents
Rat-Bite Fever
Which Animals – rats & mice
Transmission Method – wound from infected rodent, contact with infected dead rodents, eating/drinking food or water contaminated with infected rodent droppings
Leptospirosis
Which Animals – rodents & others
Transmission Method – eating/drinking food or water contaminated with infected animal urine, through mucous membrane contact of infected water or materials
Hantavirus Pulmonary Syndrome
Which Animals – deer mouse, white-footed mouse, cotton rat, rice rat
Transmission Method – bite wounds, inhaling dust with infected rodent droppings/urine in it, contact with rodents or their excrements
Lymphocytic Chorio-Meningitis (LCM)
Which Animals – house mouse
Transmission Method – bite wounds, inhaling dust with infected rodent droppings/urine in it, contact with rodents or their excrements
Salmonellosis
Which Animals – rats & mice
Transmission Method – eating/drinking food or water contaminated by infected rodent droppings
Tularemia
Which Animals – wild rodents & insects
Transmission Method – contact with infected dead rodents, bites from infected insects, eating/drinking contaminated food or water
*information from CDC
Tips for Avoiding Rodent Infestations:
Your crumbs and leftovers are rodent bait. Leave food waste in an outside garbage can or dumpster.
Check the exterior of your home or business for any cracks or openings. Rodents squeeze through openings much smaller than they are. Have a professional carry out these inspections if possible.
Call a professional exterminator if you have or suspect a rodent infesation. Professionals ensure all the rodents are gone AND that they don't come back. Avoid a recurring problem with recurring costs.
Rodent Exterminators Near Milwaukee
Our Milwaukee, West Allis and Wauwatosa rodent control experts help customers live in a comfortable, pest-free environment. A-Landlords Pest Management is your go to for pest control in Southeastern Wisconsin. Your family's health and safety is of the uttmost importance, and we are dedicated to providing time-efficient rodent control services at a cost you can afford. Eliminate your rodent problem before it gets out of hand by calling A-Landlords at the first sign of rodent problems. Our exterminators provide prompt eradication services removing all rodents and ensure they never return.

Raccoon, Squirrel, and Mouse Pest Management Specialists
Rodents and other pest mammals are an important part of their ecosystems but are a serious concern for Milwaukee landlords and homeowners.
Raccoons are social rodents that travel and live in groups. A fully grown adult raccoon can fit through an opening as small as 3 to 4 inches wide and cause substantial damage to your home.
Squirrels and chipmunks can fit through the smallest entries, often finding a hole in the outer parts of your attic or garage and gnawing at it until it is large enough to fit through. While the chipmunk will burrow under patios, pools, or your foundation, both chipmunks and squirrels chew through wiring, causing major electricial problems.
Mice enter your house and breed, turning your property into an uninhabitable disaster. Finding a mouse inside your home means there are more hiding. Address the problem before it's too late.
The Milwaukee pest control specialists at A-Landlords quickly and humanely dispose of your home invaders. Effective rodent removal starts with an inspection of your home or business for potential entry points for raccoons, chipmunks, bats and other pests. To begin, we'll inform you of things that could be leading to the infestation.
Identifying Rodents
Unsure what kind of critter could be inhabiting your home? Use our rodent identification guide for tips on how to identify pests. Common rodents in the Southeastern Wisconsin area include deer mice, house mice, norway rats, roof rats and even voles.
Rodent Control Services at Affordable Prices Near Milwaukee
Years of experience allow our rodent control professionals to develop several industry-proven methods to rid your home of these unwelcoming pests. The friendly and professional staff at A-Landlords can answer any questions you may have on pest management. Whatever your rodent control needs, come to use for cost-effective pricing and prompt service that leads to 100% removal.

Contact our Milwaukee rodent control experts today for cost-efficient rodent infestation solutions.