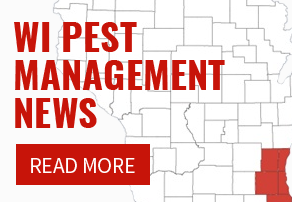 Milwaukee Pest Control Service
Residential Pest Control Services:
Milwaukee Pest Control Company Delivers Effective Pest Control Services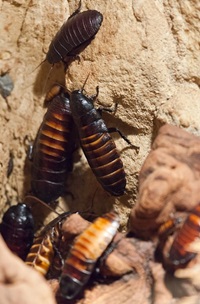 With over two decades of experience, our commitment to excellence has earned us the reputation of being the best pest control service in the area. Effective pest management is not a one-time event, it's a process. Our Milwaukee pest control experts work tirelessly to provide our customers with a pest-free home using industry-proven methods.
Our pest control services are fine-tuned to deliver our customers with the most cost-efficient, high-quality service available. Pride in our work drives A-Landlords to deliver the best results possible for each and every pest control service we provide.
Pest Control Experts Provide Friendly & Professional Services
We know friendly and trustworthy people get the job done, which is why we only hire only the most professional and personable staff to take care of your pest control problems. You can expect to be highly satisfied with our pest control professionals and the work they do in your home or business. We understand the specific pest control needs of each customer are unique. Our well-trained pest control technicians find the best pest control solution for your situation.
A-Landlords' skilled pest control technicians are the perfect resource for Southeastern Wisconsin pest control problems. Whether you suffer infestations of bedbugs, roaches, ants or mosquitoes we have the industry-leading equipment and technicians to solve your problem. Bed bugs are a serious pest problem which can quickly infest your entire home or business. The larger your infestation becomes the harder the situation is to eradicate. When you have a bed bug infestation and want the problem taken care of quickly and at an affordable price, A-Landlords' bed bug exterminators are the perfect solution for you.
Milwaukee Pest Control Experts Solving Your Infestation
There is a wide variety of pest problems facing a homeowner. The solution to each kind of infestation varies depending on the situation and animals involved. What would work to eliminate mud wasps could be a potentially life-threatening disaster if attempted with bald-faced hornets. Red squirrel infestations are different from grey squirrel problems. The pest control experts at A-Landlords will tackle your situation the correct way, minimizing cost and potential complications.
Do not risk making your situation worse by trying to handle a pest infestation by yourself. Our professional Milwaukee pest exterminators will eradicate your infestation quickly, effectively, and affordably.
Let our Milwaukee pest control company free your home or business from the invasion of unwanted pests today.