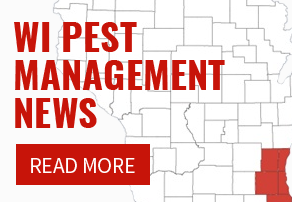 Milwaukee Bed Bug Exterminators Services
Bed Bug Pest Control Specialists Terminate Bed Bug Infestations of All Sizes
Homeowners and businesses in Milwaukee, Wauwatosa, and West Allis attempt to rid themselves of bed bug infestations and these efforts go unnoticed by bed bugs, or, in some cases, can make your bed bug infestation worse, unfortunately. When you have bed bugs, you need professional bed bug pest control to eliminate your bed bug infestation entirely.

Remember: what doesn't kill them only makes them stronger.
Bed bugs are highly resistant to commercial products used in their extermination, and because of this, a combination of pest control methods must be used, including pesticide applications and manual removal.
The Enemy: Bed Bugs
The bed bug exterminators at A-Landlords Pest Management in Milwaukee, WI are experts in identifying and removing bed bug infestations.
In fact, bed bugs are our specialty.
Bed bugs have extraordinarily small bodies colored with a brown camouflage pattern, they lay eggs everywhere, and once an i nfestation has started, it is hard to resolve without the help of professionals.

Identifying the Presence of a Bed Bug Infestation
Bed bugs give off a musty odor
Bite marks, with a burning sensation, generally in a straight line
Brown and black spots on infected surfaces
Blood stains on mattresses in bedding from crushed bugs
Why Take Care of Bed Bugs ASAP? Wisconsin's Bed Bug Ordinance
Wis. Stat. 704.07(3)(a)
"If the premises are damaged, including by an infestation of insects or other pests, due to the acts or inaction of the tenant, the landlord may elect to allow the tenant to remediate or repair the damage and restore the appearance of the premises by redecorating. However, the landlord may elect to undertake the remediation, repair, or redecoration, and in such case the tenant must reimburse the landlord for the reasonable cost thereof."

The responsibility of the repairs and cleanup of any pest problem brought on by the tenant is solely the tenant's/s'. Prevent damage from spreading and having those costs fall on you by calling A-Landlords today to have your bed bug problem taken care of.
If you choose to pursue litigation against your landlord, you need to know the burden of proof is on you, and it's tough to prove the bedbugs were no a problem initiated by you, the tenant. If you can prove the burden is on the landlord, call A-Landlords today to get your bed bug problem taken care of at the expense of your landlord.
Bed Bug Infestations and Resurgence
There are several myths surrounding bed bug infestations, including: once a piece of furniture is infested, it must be thrown out; as well as, bed bugs only affect beds. Neither of these is true. If your bed bug infestation is handled properly, your furniture will be eradicated of the pest within. Bed bugs also do not infest beds alone, they will infest virtually anything they can hide on or in and find a food source from (you). Bed bugs will gladly hitch a ride on your sweater to your car, your office, friend's house, or child's school, dropping off and infesting every area they can along the way. Learn more about bed bug causes and where to find them.
Bed bugs are generally active at night and feed on blood. Without blood, they are not able to grow or reproduce, but they can go as long as a year without feeding, so leaving your home for a week won't do the trick. Calling in professional bed bug exterminators is your best option when it comes to handling a bed bug infestation.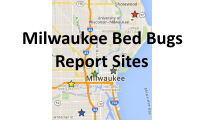 Where Bed Bugs are Commonly Found:
Mattresses
Bedding (sheets, comforters, etc.)
Clothing
Furniture
Other soft places with convoluted surfaces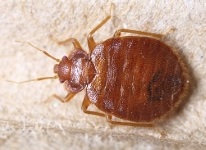 At one point in history, bed bugs were considered almost completed eradicated from North America. Due to an increase in people traveling and a decrease in public knowledge about bed bugs, they have made a surging comeback, infesting homes and business across the nation, including Milwaukee, WI. Another reason for the bed bugs' comeback is their resistance to many commercial pest control methods; proving the importance of getting professional help with your bed bug infestation, rather than trying to eliminate the problem yourself.
Bed Bug Treatment Solutions
The Milwaukee bed bug treatment provided by A-Landlords is the best solution to bed bug infestations and in some cases the only solution. Though our professionals are the best option for your bed bug infestation, there are a few at home remedies you can try to rid your home or business of bed bugs.
Washing all of your clothing and bedding with the hottest possible water your machine will allow and on the longest wash cycle as well as thoroughly vacuuming your infested surfaces has proven to be successful for some bed bug infestation sufferers. It is important to dispose of your vacuum bag in an outside trashcan or to extensively clean your vacuum canister because bed bugs have the habit of infesting vacuums.
You could also try buying bed bug mattress covers in Milwaukee (these also cover your box spring). This will keep new bed bugs from getting in and old bed bugs from getting out, and the old bed bugs will die off after some time.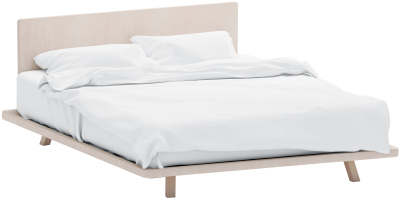 You should always be careful when transferring infested clothing, bedding, or anything else bed bugs might be living on or in. They can easily fall off of the infected surface and start populating a new area. This is why we don't recommend moving infested furnishings out of your home. Bedbugs can easily fall off while you're moving a sofa out to the curb, and then you have bedbugs infesting another room of your house.
Best advice: Keep your home, business, friends' homes, and family's home safe from bed bugs by having our expert Milwaukee bed bug exterminators eradicate your bed bug infestation.
Contact our Milwaukee bed bug exterminators when you need cost-effective help ridding your home of a bed bug infestation.
Related Articles