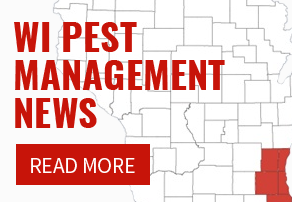 Best Lawn Care Service in Milwaukee
Milwaukee Landscape & Lawn Care Services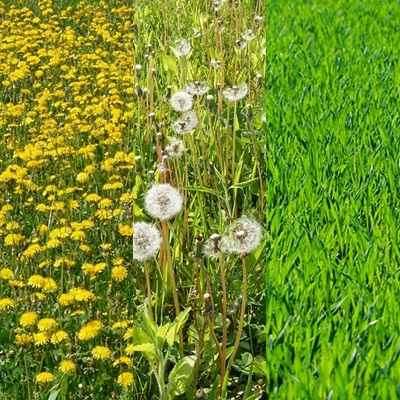 A-Landlords has provided superior lawn care services since 1986 to Milwaukee-area residents. The landscaping provided by our professional associates is unmatched by any other in the lawn care industry.
Our Lawn Care Services Include:
We are dedicated to providing exceptional services to our customers and assisting them in keeping a happy, healthy lawn...and keep the pests out too!
A-Landlords is equipped with the industry's best tools and skills to create a beautiful lawn for your family. A well-manicured lawn brings the benefits of an aesthetically pleasing yard, reduced pest activity, and a functional space for outdoor activities.
Benefits of Professional Lawn Care
Professional lawn care provides benefits over doing the work yourself.
Using the right chemicals: A-Landlords know which chemicals to use on which plants to eliminate only the weed and not the plants around it you want to keep healthy and strong. Eliminating the weeds near your plants allows the plants to grow much easier, now getting the nutrients and sun the weeds would otherwise have taken.
Ensuring results: the most obvious benefit of A-Landlords professional lawn services is that our professionals know how to achieve the results you're looking for.
Timely & affordable lawn care results: We have the experience to work with you to learn what you desire, find the problem, and resolve it fast - all while saving you money wherever we can.
Our Milwaukee lawn care services help you increase the functionality and beauty of your lawn with high-quality workmanship at a price you can afford.
Milwaukee's Best Weed Control Specialists
Don't let your lawn turn into a weed field. Left alone, dandelions, crabgrass, buttonweed and other common weeds will quickly take over your yard. Ignoring weeds will result in a harsh battle against them taking over your land. Attempts to remove weeds by hand causes many species to spread faster if any part of the root is missed. Spraying chemicals could kill your grass or flowers if misapplied or if the wrong type of weed killer is used.
Weed control can be expensive and ineffective unless properly addressed by lawn management specialists. The best way to have a weed-free yard is never let weeds in at all. Trust Milwaukee's yard care specialists at A-Landlords to eliminate your weeds and keep them from coming back.
Wisconsin Lawn Care for Beautiful Yards & Healthy Ecosystems
Your lawn is a piece of a larger ecosystem. How you treat it is much more significant than most people realize. Using the wrong weed control chemicals could kill grass and other plants you want, which then effects the wildlife depending on it. Plants, insects, birds, and even larger mammals are all effected by how you choose to treat your lawn. So do so responsibly. Hire responsible lawn care professionals, or at least learn about the effects of a lawn care product before implementing it. Your lawn care choices effect more than just your lawn!
Contact our Milwaukee lawn care experts today for superior lawn care services at cost-efficient prices.