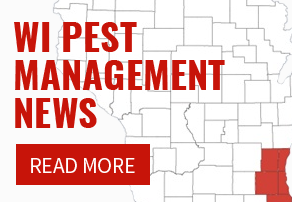 Milwaukee Lawn Care Professionals Provide Valuable Services
Milwaukee Lawn Experts Deliver Superior Lawn Care Services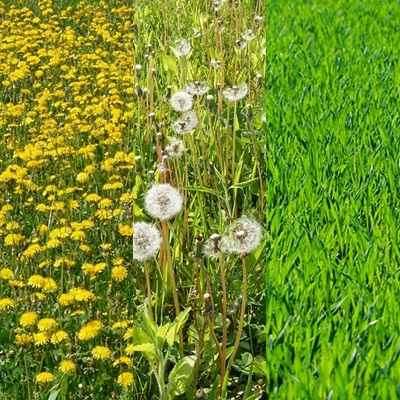 A-Landlords Pest Management's Milwaukee exterminators have provided superior lawn care services for over 25 years. The lawn care service delivered by our professional associates is unmatched by any other in the lawn care industry.
Our Lawn Care Services Include:
We are dedicated to providing exceptional services to our customers and assisting them in keeping a happy and healthy lawn. A-Landlords is equipped with the industry's best tools and skills to create a beautiful lawn for your family. A well-manicured lawn brings the benefits of an aesthetically pleasing yard, reduced pest activity, and a functional space for outdoor activities.
Benefits of Professional Lawn Care
Professional lawn care provides benefits over doing the work yourself.
Using the right chemicals: A-Landlords know which chemicals to use on which plants to eliminate only the weed and not the plants around it you want to keep healthy and strong. Eliminating the weeds near your plants allows the plants to grow much easier, now getting the nutrients and sun the weeds would otherwise have taken.
Our Milwaukee lawn care services help you increase the functionality and beauty of your lawn with high-quality workmanship at a price you can afford.
Wisconsin Snow Plow Specialists Deliver Excellent Snow Clearing Services
Our experienced lawn care professionals have fine-tuned their services to accommodate the drastic changes of Wisconsin weather. We are proud to provide Milwaukee with superior snow plowing services through even the most intense Wisconsin winters.
Years of plowing services have given our plowing experts unique methods and skills for excellent snow clearing services. A-Landlords Pest Management utilizes the industry's best snow removal equipment to ensure our customers are highly satisfied all winter long with snow- and ice-free driveways and walkways.
After we're done clearing the unwanted snow from your property, we take the extra time to lay salt in the freshly cleared areas to prevent snow from coming back. The salt also prevents ice-buildup, which keeps you, your loved ones, and other pedestrians from slipping on black ice or any other ice. Keep your mailperson safe with snow removal services from A-Landlords: the best Milwaukee has to offer for snow removal.
Milwaukee Weed Control Experts
Don't let your lawn turn into a weed field. Left alone, dandelions, crabgrass, buttonweed and other common weeds will quickly take over your yard. Ignoring weeds will result in a harsh battle against them taking over your land. Attempts to remove weeds by hand causes many species to spread faster if any part of the root is missed. Spraying chemicals could kill your grass or flowers if misapplied or if the wrong type of weed killer is used.
Weed control can be expensive and ineffective unless properly addressed by lawn management specialists. The best way to have a weed-free yard is never let weeds in at all. Trust Milwaukee's yard care specialists at A-Landlords to eliminate your weeds and keep them from coming back.
Contact our Milwaukee lawn care experts today for superior lawn care services at cost-efficient prices.
Related Articles