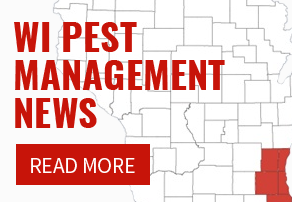 Locally-Owned Pest Control Service in Oak Creek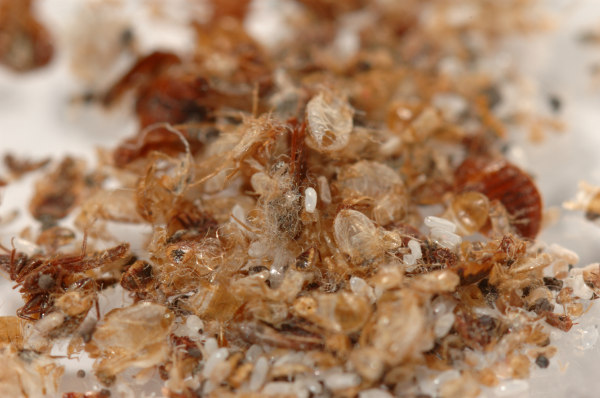 For Residential & Commercial Properties
Based in Milwaukee, A-Landlords Pest Management provides comprehensive and cost-effective pest control services for Oak Creek area homes and businesses. With over 25 years of experience, we are able to handle any and all types of infestations—with bed bug eradication being a specialty.
We offer night and weekend appointments at no extra charge, and we take on jobs of all sizes—from removal of a wasp nest at a home to ridding a hotel of bedbugs. We focus on environmentally responsible treatments to keep homes and businesses pest-free, and we price our services fairly.

Common Pests We Treat:
Oak Creek Rodent Control
A-Landlords Pest Management is the trusted name in Oak Creek for comprehensive rodent control services, safeguarding homes and businesses from the detrimental effects of rodent infestations. Rodents, such as rats and mice, pose serious threats to your home, business and health. Rodents damage structures, contaminate food and carry diseases. A-Landlords recognizes the potential harm caused by these pests and employs a proactive approach to tackle the issue. Our skilled technicians conduct thorough inspections to identify access points and nesting areas, designing targeted strategies to combat the specific rodent species present. By employing eco-friendly techniques, A-Landlords not only eliminates existing infestations but also implements preventive measures to ensure long-term protection. Our dedication to ensuring a rodent-free environment in Oak Creek emphasizes our commitment to community well-being and customer satisfaction.
Lawn Care Services In Oak Creek
In addition to pest control, A-Landlords also offers lawn care services. Our weed management program and seasonal fertilization service will keep your lawn healthy and looking great. Get in touch with us for a quote.
How to reach us:

Phone: 414-449-8525
Fax: 414-449-0175
Business Hours:
By appointment
Night and weekend appointments available at no extra charge
We accept: Cash and Personal Checks
Directions from A-Landlords Home Base to Oak Creek, WI
Take S Pennsylvania Ave to WI-794 N in Cudahy
Head west on E Puetz Rd toward S Market Pl

Turn right onto S Pennsylvania Ave
Follow WI-794 N, I-794 W and I-94 W to WI-175 in Milwaukee. Take exit 308C from I-94 W
Use the left 2 lanes to turn left onto WI-794 N

Continue onto I-794 W

Keep left to continue on I-794, follow signs for I-94 W/Madison

Continue onto I-94 W

Take exit 308C for Route 175 N
Continue on WI-175. Drive to N Sherman Blvd
Merge onto WI-175

Take the Lloyd St exit

Keep right at the fork and merge onto W Lloyd St

Use the left 2 lanes to turn left onto N Sherman Blvd

Make a U-turn at W Bernhard Pl

Destination will be on the right