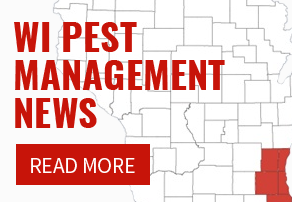 Ant Exterminator for Milwaukee Area Homes & Businesses
Take Control of Ants
When you notice ants crawling around in your home it can be a clear nuisance. Ants travel in large groups, so if you see a few, there's bound to be more hiding in protected areas where eradication is difficult. The ant exterminators from A-Landlords have decades of experience providing cost-effective and complete ant removal services in the Milwaukee, West Allis and Wauwatosa areas. We've been eliminating ants from Wisconsin homes and businesses since 1986, using proven extermination tactics to tackle even the trickiest of infestations. If you feel your home is infested with ants, call A-Landlords for affordable pest removal.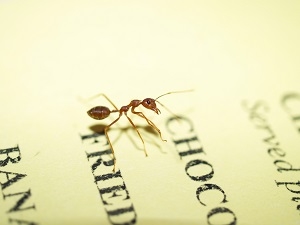 Exterminating Ants in Wisconsin
If you're sick of crushing those annoying ants and investing in useless bug sprays, it's time to switch to A-Landlords Pest Management. Our exterminators are knowledgeable in the identification and habits of ants, giving us the capability to exterminate any ant species you could be dealing with. We thoroughly examine all of our client's homes and/or businesses to determine the cause and correct removal solution needed to eliminate the ant infestation.
Common Causes of Ant Infestations:
Cracked or poorly sealed home foundations
Left out food
Sticky garbage
Leaking pipes or a moist enviornment
Decaying wood
Check out our pest control tips for keeping ants out of your pantry. Moist environments and unclean homes are the #1 cause of ant colony buildup. Avoid an infestation by cleaning your house frequently and never leaving dirty dishes or food out for extended periods of time. Ants love to feast on sugary and sweet foods like honey, candy, fats, meats, and just about anything else that contains sugar.
Common Wisconsin ant species treated by our Milwaukee exterminators include:
| | |
| --- | --- |
| Carpenter Ants - One of the largest ant species, either black or black/red in color. May bite and cause skin irritation, be careful if you have children and pets. They nest in moist and decaying wood found both inside and outside the home, including piles of firewood, decks of homes, under kitchen sinks, in window and door frames, and more. | |
| Pavement Ants - Reddish brown to black coloration, may nest under concrete foundations and enter home through cracks. | |
| Field Ants - Yellow, red, black, or red and black coloration. Nests in the ground of gardens, fields, lawns, and parks. May enter the home through cracks. Swarms from July to September. | |
Pest Control For Ants And Other Insects Near Milwaukee
A-Landlords Pest Management is a leader in ant and pest control in the greater Milwaukee area. You'll find our extermination services are affordable, effective, and performed with safety in mind. Our pest control specialists are trained in the removal of all common pests, including: mice and rodents, bed bugs, termites, wasps, ants and more. When dealing with a pest you want the best. Call A-Landlords Pest Management for ant extermination performed for less. Or see our other pest control services.
Pest Control in Southeastern Wisconsin
A-Landlords provides ant extermination services in the cities of Mount Pleasant, Caledonia, Oak Creek, Franklin, Burlington, Racine, Wind Point, Yorkville, Sturtevant, Union Grove, and more.
Contact Milwaukee ant control exterminators to schedule an appointment or see our comprehensive pest control services.