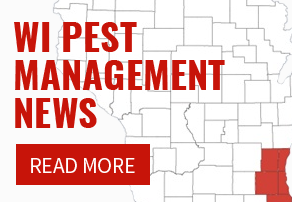 Milwaukee Exterminator Helps You Identify Pests in Your Home

Contact our Milwaukee exterminator if you identify an infestation in your home or business from a pest below.
---
---
Pest Identification Guide
Use our Pest Identification Guide to figure out what kind of pests we're dealing with, where they like to live, whether or not they're harmful and how to prevent an infestation.
If you have any of these pests in or around your home (like squirrels!), contact our Milwaukee pest control experts at A-Landlords Pest Management today. Our experienced and knowledgeable exterminators can answer any questions you may have and eliminate your pest problem quickly. Rather than risk making the situation worse by trying to get rid of the pests yourself, call A-Landlord's Milwaukee pest and rodent control experts to end your problem now.

Ants
Bed Bugs
Bees
Cockroaches
Rodents
Spiders
Wasps
Other Pests