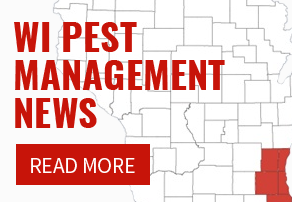 Bee, Wasp, & Hornet Stings
Allergic Reactions to Stings
Unless you've gone in for testing or have already found out the hard way, probably, you don't know whether you're allergic to bee stings. If a person who is allergic to bees, wasps, or hornets gets stung, the first thing you should do is call 911. The situation is an emergency.
Signs & Symptoms of Anaphylaxis
Wheezing
Itching
Hives or rash
Loss of consciousness
Dizziness
Difficulty swallowing and/or breathing
Immediate swelling of the eyes, lips, tongue, and throat
Cramps
Nausea
Diarrhea
If you or someone you know is experiencing any of the above symptoms after being stung by a bee, wasp, or hornet, call 911 now.
Inject the person with an epinephrine shot if they cannot do it themselves.
How to Inject Epinephrine:
Remove the caps from both ends of the injector.
Hold the injector, with the needle-end pointing toward you, against your thigh.
Press hard, making sure the needle goes into your thigh, and hold the injector in place for 10 seconds.
Remove the injector.
If the needle is exposed, you received the injection. Repeat steps 2 and 3 if the needle is not visible.
After you've administered the injection, go straight to the emergency room or urgent care clinic. Medical attention is still necessary.
Bee, Wasp, & Hornet Stings without Severe Allergies
Don't panic if you get stung. After receiving a sting, it is natural to feel pain, which will most likely be accompanied by other signs and symptoms, including:
Itching and burning
Pain
Swelling
Redness



It may be easy to mistake a normal sting's initial swelling and the beginning stages of anaphylaxis. The itching, redness, and pain don't make distinguishing the difference any easier. If it's your first time being stung, watch the area closely. If the symptoms of anaphylaxis do not manifest, there is no need to call 911 or inject epinephrine.
How to Treat Bee, Wasp, or Hornet Stings
Remove the stinger, being careful to avoid squeezing it, which could release more venom.
Use a cold compress to control the swelling.
Take acetaminophen—if you want—to control the pain, and an antihistamine—if you want—to reduce the itching.
Treating the sting in your moment of pain is the hard part. Here's the easy part: