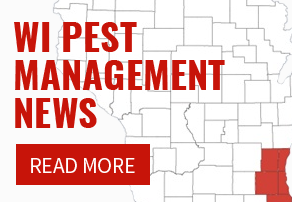 Milwaukee Pest Management Now Services West Allis
A-Landlord Has Expanded to Protect the West Allis Neighborhood From Pest
The Milwaukee community has trusted the professionalism and care from A-Landlord Pest Management for over 25 years. Pest and infestations have been eradicated from Milwaukee homes, allowing for residents to have safer and healthier homes. Now we have expanded to West Allis to bring the same level of professionalism and expertise to the community. With over two decades of satisfied customers, we know what it takes to eradicate bed bugs, rodents cockroaches, ants, and wasp in West Allis.
Our satisfied customers now live happily and safely from pest infestations.
"Splendid pest control service! No sign of rodents in my house anymore..!" - Gildardo Corona
Free Yourself From the Pest Infestation With a Free Estimate
We're the Milwaukee's best pest control, so we know what it takes to rid your home from infestations and pests before they cause irreversible damage.
Our experts will:
Identify the situation

Analyze the extent of the infestation

Create actionable solutions
All to exterminate the pest before it worsens into a bigger problem.
Did we mention that our experts even come to you at nights and weekends at no extra charge?

There's No Time to Waste When Pest Want to Infest Your Home

A-Landlords also services the Greater Milwaukee Area and Wauwatosa.
Contact our West Allis pest exterminators when you need cost-effective help ridding your home of a bed bug, mice, wasp, or cockroach infestation.