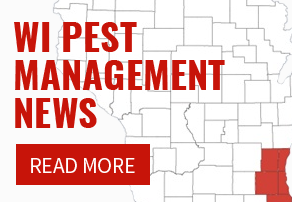 Weed Control Services in Southeastern Wisconsin

Regardless of the size, location or condition of your lawn, A-Landlords is dedicated to putting in the work to give you a lawn to be proud of. Weed control is essential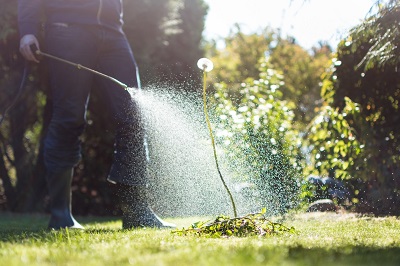 to the upkeep of every lawn. A-Landlords has over 25 years of professional experience eradicating weeds from Milwaukee area lawns of all shapes and sizes.
Our hard working lawn care professionals use top-quality equipment and chemicals to provide you with the best lawn care services in Milwaukee, West Allis and Wauwatosa. Our technicians work efficiently to complete the job quickly as possible while ensuring you a weed free lawn your neighbors will envy all summer long.

Why Get Professional Weed Management Services?
Thinking about treating your lawn for weeds on your own? Many amateur weed management efforts have lead to entire lawns being destroyed.
Our lawn care professionals use chemicals that eliminate only the weed and not the plants around it. Other weed control companies may treat your lawn, but they leave your flower beds and gardens vulnerable to being overrun by weeds. Our plant-safe treatments will allow your gardens to grow healthier and stronger without the weeds absorbing the neutrients and sunlight.
What time of the Year to Call for Weed Management Services?
Treating your lawn for weeds can be a good idea during the earlier months of the warm seasons. Once in March, again sometime in the early summer and again before the first frost of fall.
Will the Weeds Grow Back?
Unfortunately, there is no end all be all treatment for weeds while also keeping healthy a healthy lawn. The best way to stay ahead is by consistently fighting them with treatments throughout the warmer months of every year. A-Landlords would be proud to join you in the battle for a picture perfect lawn.
Contact us today for the best weed care management solution for your Milwaukee lawn.