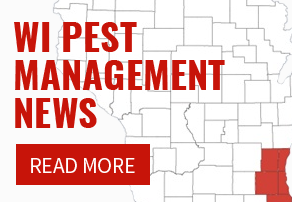 Milwaukee Lawn Care Professionals Provide Excellent Winter Services Too
Milwaukee Lawn Experts Deliver Convenient Winter Services
A-Landlords' snow plowing experts have provided prompt and thorough Winter services for years. Our snow plowing associates respond quickly and are guaranteed to deliver services on par with winter service industry leaders.
Wisconsin Snow Plow Specialists Deliver Excellent Snow Clearing Services
Our experienced lawn care professionals have fine-tuned their services to accommodate the drastic changes of Wisconsin weather. We are proud to provide Milwaukee with superior snow plowing services through even the most intense Wisconsin winters.
Years of plowing services have given our plowing experts unique methods and skills for excellent snow clearing services. A-Landlords Pest Management utilizes the industry's best snow removal equipment to ensure our customers are highly satisfied all winter long with snow- and ice-free driveways and walkways.
After we're done clearing the unwanted snow from your property, we take the extra time to lay salt in the freshly cleared areas to prevent snow from coming back. The salt also prevents ice-buildup, which keeps you, your loved ones, and other pedestrians from slipping on black ice or any other ice. Keep your mailperson safe with snow removal services from A-Landlords: the best Milwaukee has to offer for snow removal.
Contact our Milwaukee winter service experts today for superior snow plowing services at cost-efficient prices.
Related Articles