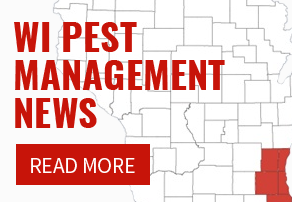 Bed Bug Traveling Tips
Summer is a popular time for travel, and we don't mean just for human beings. Bed bugs travel just about everywhere people are traveling these days.
Avoiding Bed Bugs in Hotels:
Put luggage in bathroom when you arrive
Smell around bed area for musty scent—indicator of bed bugs
Check bed sheets for tiny brown stains—fecal matter or blood
Check mattress for any tiny exoskeletons
Keep clothing and luggage away from the bed—in a closet or dresser is best
What to do if you find Bed Bugs in your Hotel
The first thing you need to do when you find bed bugs in your hotel is document the evidence. Make sure you take pictures of the soiled mattresses, any marks on your body, etc. Also, make sure you get acknowledgment from the hotel management about the situation. Document any clothing that needs to be tossed or any other items from your luggage you need to discard as a result of the bed bugs.
If you are traveling in Wisconsin and find bedbugs in your hotel room, be aware that the hotel can be held legally responsible for any damages caused by the bedbugs. Wis. Adm. Code s DHS 190.08 requires institutions to take all necessary measures to eradicate bed bug and pest infestations. Yet, some institutions fail to follow these guidelines, and patrons end up with bedbugs when they go home after vacationing.
Not all states have laws about bedbugs, and there are no national laws concerning bedbugs, either. States with bedbug laws (as of 2015) include:
Alabama
Arizona
California
Florida
Georgia
Illinois
Iowa
Kansas
Maine
Michigan
Minnesota
Nebraska
Nevada
New York
Ohio
Oregon
Pennsylvania
Rhode Island
South Dakota
Texas
Utah
West Virginia
Wisconsin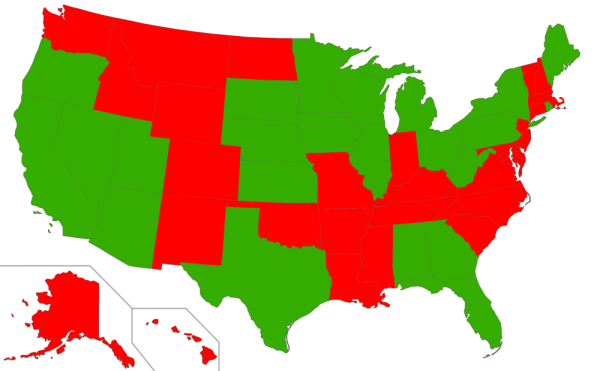 Going Home—Bed Bugs after Traveling
Upon encountering bedbugs in your hotel, hostel, motel, or wherever you stay on vacation, ask for a garbage bag to stuff your clothes into. Make sure the bag is tightly sealed, so no additional critters can get in there. When you get home, wash your clothes on the highest temperature setting possible, and dry them for at least 30 minutes on the highest setting your dryer has. The heat should kill any bedbugs and their eggs that may have gotten on your clothing.